STEAMPUNK @ ALTITUDE 2022 VENDOR TERMS & CONDITIONS
AVAILABLE TRADING TIMES & DATES
| | |
| --- | --- |
| 19:00 – 22:00 | Friday 29th April |
| 10:00 – 23:30 | Saturday 30th April |
| 10:00 – 15:00 | Sunday 1st May |
LOCATION:
Nimmitabel village, various locations around the main street and adjacent properties.
SITE FEE:
$30.00 per 3m x 3m stall for the full weekend
or $20.00 per day per 3m x 3m stall for a single day. Payment details will be confirmed on acceptance. Vendors can open and close at their discretion, although are expected to trade 10:00~17:00 on Saturday and 10:00~15:00 on Sunday. Set up and removal is to be prior to opening and after the closing times indicated above. This is a family friendly Event – no illicit drug use, violence or foul language within the site perimeter. Any breach will be dealt firstly with site security warning, then by police action.
A minimum of $10 million Public Liability is required, and a copy of your Certificate of Currency must be provided showing that it is current during the period of Steampunk@Altitude 29 April to 1st May, 2022
Whilst security is present, Steampunk@Altitude or the event organisers do not accept any responsibility for vendor items lost, misplaced or stolen whilst on the event site.
A list of Vendor personnel must be provided prior to set up at Steampunk @ Altitude. Vendor personnel are expected to be located within their Vendor area whilst in trading roles and are encouraged to participate in other event public activities where feasible unless advised otherwise by Event management.
Vendor personnel must obey all Event Occupational Health & Safety policies and Government regulations as well as obeying instructions from the Event Coordinator and Security Manager. Failure to do so may result in the removal of vendor equipment and materials and/or personnel from the Event site.
Due to site limitations and commitments, some vendor stalls requiring electricity may be required to provide their own low noise & emission power generation.
This agreement covers site only which comprises grass, bitumen, concrete or carpeted surfaces. Vendors are responsible for providing weights to hold marquees/tents etc.
Mention of vendors will be made in the printed Event Program, website as well as from stages at various times preceding and during the Event.
Vendor must return stall site area to its Pre-Event condition.
Vendor withdrawals must be notified to Event management at least 2 weeks prior to the Event. Failure to do so may result in prohibition or restriction from future Steampunk @ Altitude events.
Vendors unsuccessful in Event site allocation will be advised at least 4 weeks prior to the Event.
Stall Application Requirements
Vendors must ensure the following items have been provided with the
Vendor Application Form & Agreement:
• Completed Application Form including all relevant stall particulars
• Diagram showing stall layout
• Photo of stall in past events
• Details of stall products
• Copy of the Certificate of Currency for your Public Liability
Insurance (minimum $10 million) showing currency for the duration of
the Event.
These items are required for applications to be considered and must be
provided at the same time. Please send these by either:
• Email to steampunkaltitude@yahoo.com
• Post to: Steampunk @ Altitude, PO Box 24, Nimmitabel NSW 2631
Event Location & Background
Steampunk@Altitude is being held in the south-eastern NSW village of Nimmitabel some 1,100 meters altitude above sea level and 90 minutes south of Canberra. The alpine climate allows for all steampunk attire to be worn comfortably, and our historic streetscape provides a perfect backdrop.
The village of Nimmitabel is a veritable microcosm of steampunk with old houses, churches and shops from the Victorian era, the remains of a long-closed steam railway line & station, a redundant sawmill, a 1860s style flour mill, an excellent museum, and select businesses. The Federal Hotel built in 1890 and an 1859 Cobb & Co station complete with carriageway, now serving as the Royal Arms B&B and Tea Rooms. There is a vibrant and diverse range of shops housed in the historic buildings along the main street including the Corner Store & Lolly Shop, and it is naturally picturesque with views across to the snow fields from many vantage points around the town.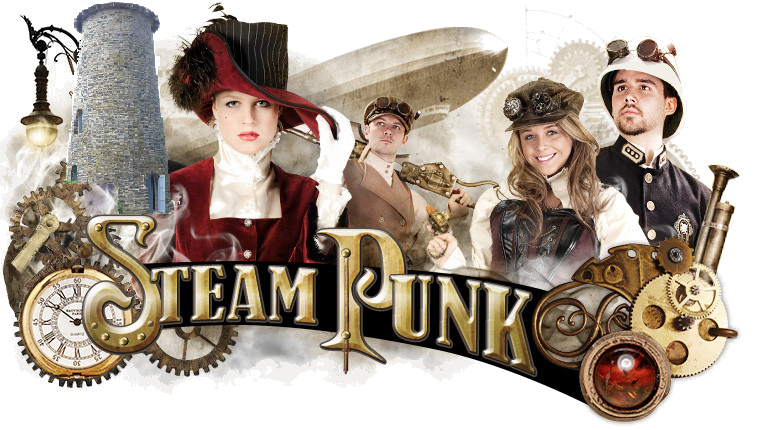 Steampunk @ Altitude
attracts visitors from
the morning of Saturday 30th April
until Sunday 1st May 2022, at 4pm.
Trade & Community Vendor Stalls and Displays are an integral part of the Event and provide the public with a colourful village/market style atmosphere.
This brochure provides information required to facilitate vendors' decision to participate.
For further inquiries please contact us via facebook messenger here or via email at
steampunkaltitude@yahoo.com
How Do We Select Vendors?
We select a diverse range of art/craft, clothing, jewelry, trade and community stalls that complement each other and are in keeping with the Steampunk theme. Selection and final decision of stalls and site locations is at the discretion of the Event management team. The following are all taken into consideration when selecting vendors: We select stalls based on loyalty, product quality and diversity, vendors with demonstrated support of other Steampunk events and we are happy to support vendors that have not catered for this niche market previously if they can demonstrate their wares. Stalls are expected to be active during 10:00-17:00 Saturday 30th April and 10:00-15:00 Sunday 1st May 2022 Appearance and stall presentation. A photo of your stall MUST be provided by email steampunkaltitude@yahoo.com or by post within two weeks of submitting Vendor application Accurate description of products/services. Please include a sample list or image/s with Vendor application.
2022 Vendor Fees
Please note special Rate for 2022: We have scheduled the site hire from $20 for one day and $30 per weekend for both days.
Withdrawals / Non-Selection
Vendors unsuccessful in applying to this Event will be advised at least 4 weeks prior to the Event.
Vendor withdrawals must be notified to Event management at least 2 weeks prior to the Event. Failure to do so may result in restriction from future Steampunk @ Altitude events.