Here are some ideas on how to make your own persona. It doesn't take much to transform everyday wear into a Wild West or Victorian emulated steampunk attire. Much of steampunk is about invention and remake of accessories to accentuate the persona you choose. Perhaps you are a gun slinger, a banker, expert card player or a saloon owner, a cowboy or train driver straight from a time that never was.
Men's attire can be the dapper gentleman in his pinstripe pants, perhaps a detailed vest with moleskins trousers, a bowler or top hat, overalls for a boiler maker; all with aviator goggles to protect from that pesky steam soot. Women can wear many petticoats, ruffled skirts short or long, wide belts or corsets over their shirts, cow boy or long boots, safari gear, perhaps even a fan to hide from admirers. They could be a fine lady with lace gloves who travels with her tea set, a milliner with her pins, a princess with her poodle. The limit is your imagination.
Whoever you are you will need parts and props. A great place to find bits and pieces to add to your outfit is within your own home. Search around your wardrobe and cupboards, ask your family or house mates. Hit the second-hand shops, the dollar and craft stores, your local hardware and sewing shop. Pretty much all you need is already in the local vicinity, it just takes a little thought, some imagination and planning, although there are plenty of online options too. Children often pick up the steampunk idea quickly, and they are great at dressing up.
https://www.thesimplethings.com/blog/how-to-dress-like-a-steampunk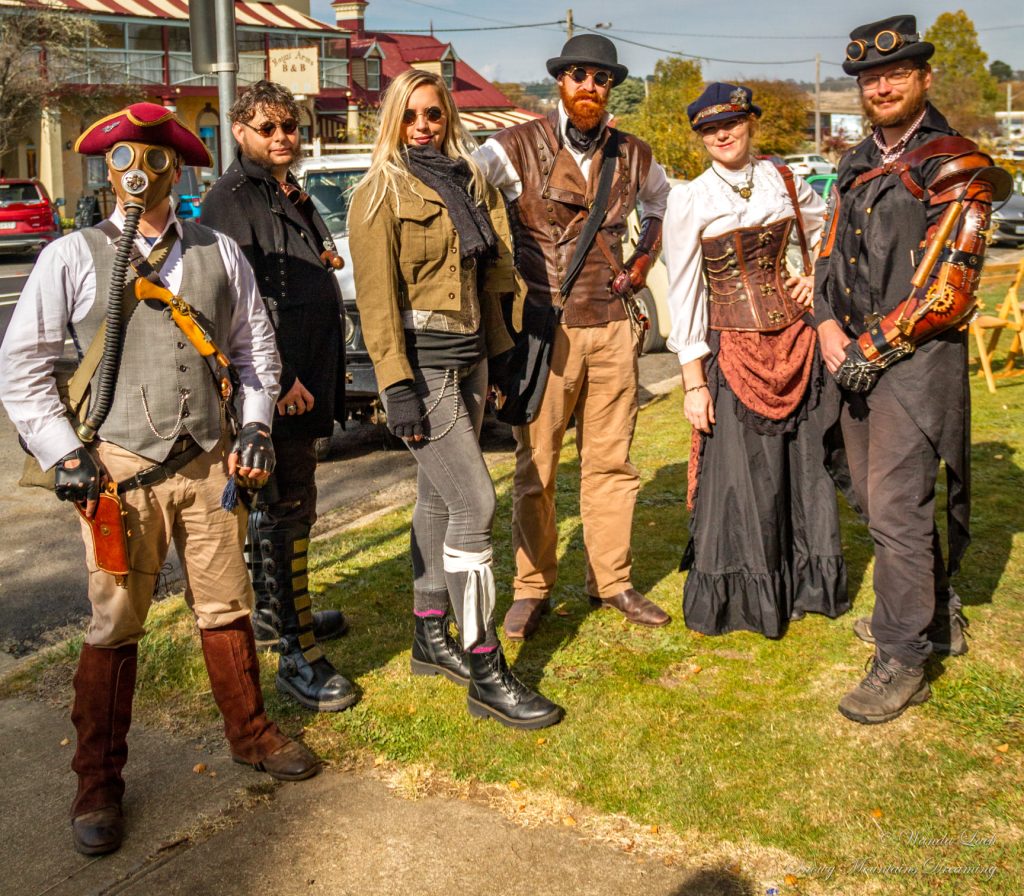 Skav's Steampunk Workshop & Airship Sirrus crew – Photo by Wanda Leach