STEAMPUNK HAND MADE HATS
Hand Made Steampunk Hats by international hat designer, Neil Grigg!
Steampunk fashion is inspired by 19th century steam powered machinery and Victorian era clothing.  
Guipure Lace Top Hat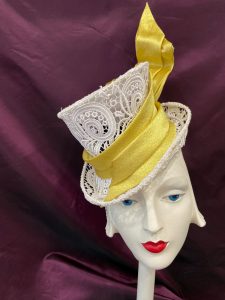 $ 450.00
A wonderful Steampunk Top Hat in Guipure lace over a wire frame trimmed in Chartreuse Laize.
Black Velvet Top Hat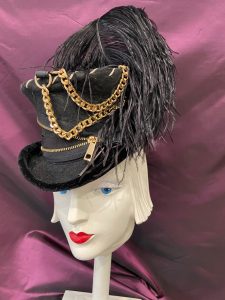 $ 400.00
Steampunk Black Top Hat with velvet covered brim, and Gold and Ostrich feather trim.
Pearly Fabric Top Hat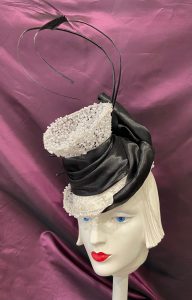 $ 600.00
Pearly fabric Top Hat with contrast trim and quills.

Black Snake Skin Hat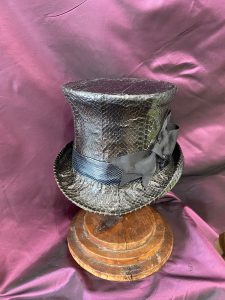 $ 750.00
Python Print Top Hat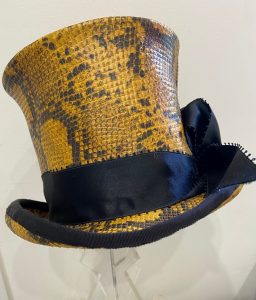 $ 750.00